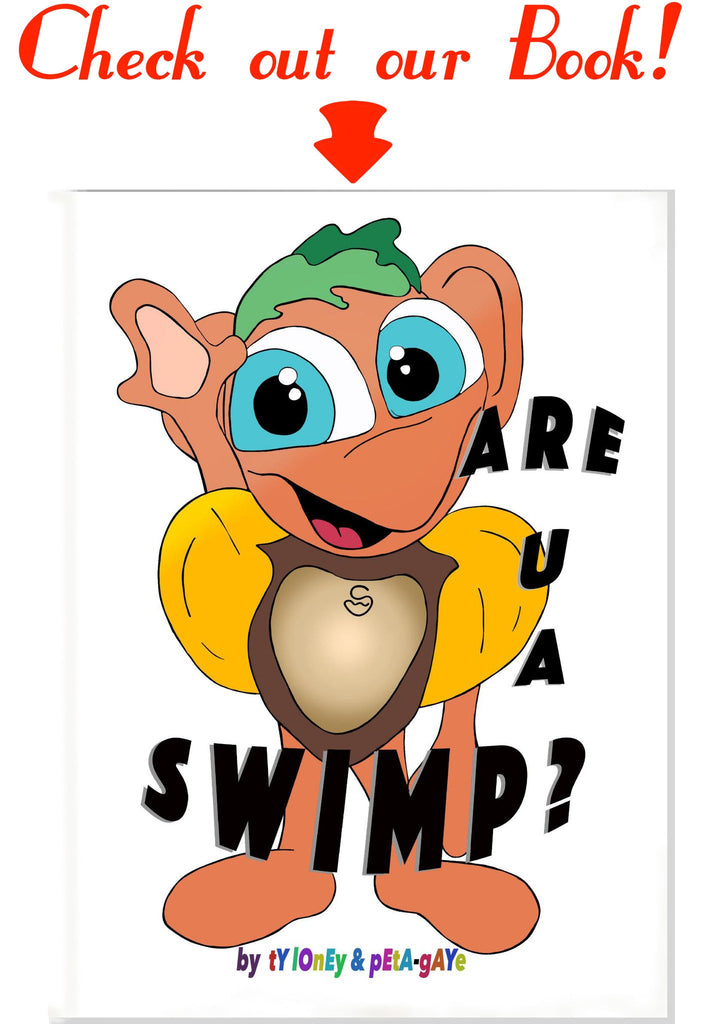 Hardcover Or E-Book!
$ 11.99
Buy Are U A Swimp? in spectacular Hardcover!
or Download the E-Book ( Available 10 Languages! )  
This book is a original interactive experience with creatures from another world!
Meet the Future Version of yourself! Create Swimp Sparks and live a unlimited life! 

Be Brave and talk directly to creatures from another globe! 

Knock on the Blue door of Destiny! Create a new species on to the page as you read!  

Can you handle Smile Dancing for 5min? Do U see the ouch?  

Take the "Future Me Test" to see who you will be next! 

This book has sparks of amazing and hints of awesome! 
 Ty Loney  (Author), Peta-Gaye (Illustrator)
Series:

 SWIMPS (Book 1)

Hardcover:

 74 pages

Publisher:

 Ty Loney Power Inc.; 1st edition (October 20, 2015)

Language:

 English

ISBN-10:

 1943856117

ISBN-13:

 978-1943856114

Product Dimensions: 8.5

 x 11 x 1.1 inches

Shipping Weight:

 1.6 pounds

Average Customer Review:

 

4.9 out of 5 stars

  
Related Products